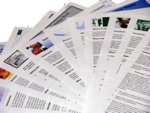 Mini-Guides: Ideal For Use By Trainers, Group Leaders And Instructional Designers
Check Out Our Job Aids And Mini-Guides - Ideal As Training Takeaways
Don't miss our "shorter form" mini-guides that we've produced to serve as summaries of various topics like performance reviews, conflict management, interpersonal communication, management and leadership. They have incredible value as course handouts, and training takeaways. To view our mini-guides, click here. (Note: many of our books and mini-guides can be bulk licenced so you can save up to 85% if you purchase in volume).
On this page you'll find mini-guides on training and development, and tools for teaching and training managers on how to make performance management effective, and the employee review process.
Training & Development For The Experienced Trainer And Manager Or The Less Experienced, And Speaking To Groups
If you are a trainer, group leader, or even a manager or HR professional who provides learning experiences to others, check out these handy tools and mini-guides.
Important Many of us help others learn in the workplace. Business owners need to train staff. HR personnel often need to communicate to groups of employees. Managers and supervisors train staff. Whether you are a trainer involved in delivering FORMAL learning experiences, of you are involved in informal learning, check these out. They'll help.
Performance Management And Performance Appraisal Mini-Guides
One of the huge misconceptions about employee reviews is that they "stand alone". Done without doing the OTHER components of a performance MANAGEMENT SYSTEM, reviews aren't just a waste of time, but create all kinds of negative feelings and impinge on productivity.
You CAN do succeed with performance appraisals, but ONLY when they are integrated with other processes.
My books performance reviews and management explain in depth how it all fits together, but here we have much shorter mini-guides for the various "parts" of managing employees.
Obviously the main beneficiaries of the mini-guides are managers, supervisors, and , yes, employees, but teachers of managers and supervisors, AND those in HR departments can make use of at least some of our mini-guides, providing them to managers to help them.
Ideal For Internal Use By Human Resources